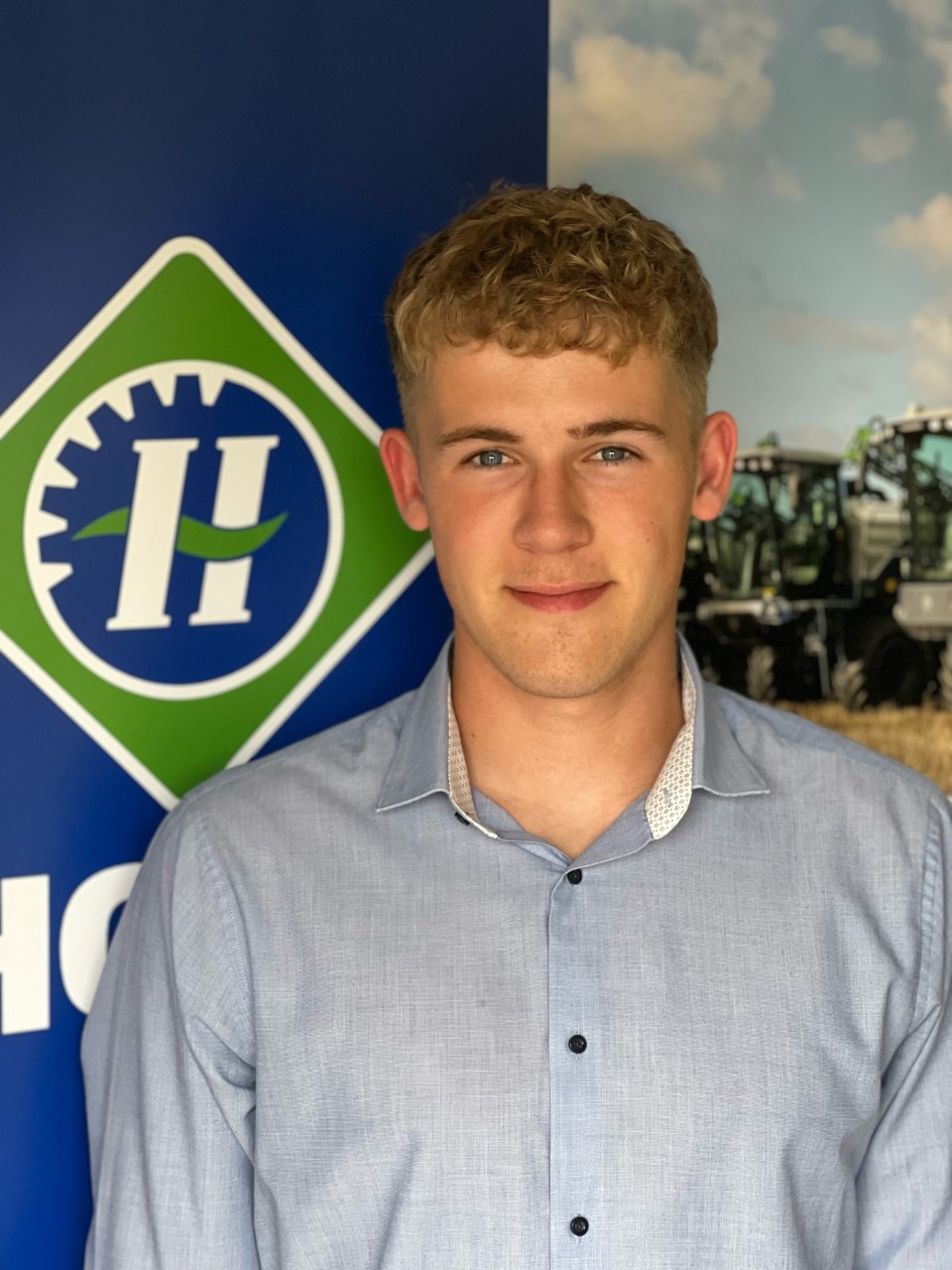 Here at Househam Sprayers, we make a targeted effort to train and nurture young manufacturing and engineering talent right from the get-go.
By offering work experience, industry placements and apprenticeships to students and young people, we provide a valuable insight into our industry while training everyone to our highest standards so that they can be the best that they can be. Often, those who undertake placements or apprenticeships with us are offered full-time, permanent jobs; our friendly team of expert engineers and designers are always happy to have another team member join so that they can continue to offer the best services and solutions to our customers!  
Earlier this month we said a fond farewell to Will Nuttell, our industry placement student from the University of Leeds. Will is studying Mechanical Engineering and knew that a placement at Househam would help draw on real world applications using his academic and theoretic knowledge to give him the industry experience he needs to hit the ground running in a future engineering role. We spoke to Will to find out all about his time with the team: 
How did you find out about the placement at Househam?
"I found out about my placement through George Bell, the employer engagement manager at Boston College, who very kindly assisted me with finding various firms in the local area that were offering placements despite me not having actually studied at Boston College. Househam were the most appealing out of the list I was given so I applied, went for an interview and here I am 18 months later!" 
What have you learned during your time with us?
"Working at Househam Sprayers has given me the opportunity to apply what I learned during the two years prior at the University of Leeds to real world applications. For example, in my second year of university I took a hydraulics and pneumatics module, however due to Covid, no practical sessions were provided to supplement this, as was the case with all my other modules that year.  
"Luckily, while on placement I was given the opportunity to complete projects relevant to the various hydraulics circuits on our machines, giving me valuable experience in the application of these systems onto working equipment. 
"A large part of my role at Househam involved producing drawings to be sent out to fabricators and production staff. This was a valuable skill that I was able to practice because all companies have slightly different ways of standardising their drawings so that whoever uses them can easily understand them. Now I have experienced adopting a new style of drawing, I can say that I'd confidently be able to do so again in the future.  
"Producing these drawings went hand and hand with learning a great deal about the whole machine and how different systems interact, which I hope to transfer into my work for my final years at university along with the rest of my career." 
What have you enjoyed most about working at Househam?
"I enjoyed the shows that I was given the chance to attend. Over the course of the year, I attended three: CropTec, LAMMA and Cereals. These shows were really enjoyable days out and they allowed me to discover what our competitors were doing differently and whether these differences were something I should be taking into consideration.  
"While at the shows, I was also able to take inspiration from other types of machines and generally learn more about agriculture; as I am not originally from a farming background, it has not been something I have been exposed to in the past. 
"I also enjoyed the fact that Househam is relatively small firm. This gave me the chance to work closely with all the departments and allowed me to experience a broader perspective of how the firm was run.  
"If for example a new part needed testing on a machine, I knew that I could quickly go into production and do so, often with the help of a fitter who would also provide feedback with any criticisms or improvements that could be made to the part." 
How will your placement benefit you in the future?
"I think my placement will vastly benefit me in the future as I am now confident that I could start work anywhere and be able to hit the ground running. 
"If I hadn't chosen to complete a placement, I believe starting my career as a graduate with no industry experience would have been very difficult, but now I know what is expected it will take me less time to settle into my career and allow me to focus on producing useful, innovative work.  
"I understand that I still have a long way to come as an engineer, but I'm confident I can use what I have learned over the past year to accelerate my knowledge and practice and really make the most out of my remaining two years at university. 
"Thank you to Househam HQ for having me!" 
If you'd like to find out more about kickstarting your career through Househam Sprayers, email [email protected] or call 01400 276 000. You can also take a look at our current vacancies here or sign up to our newsletter to get exclusive updates on careers opportunities and more direct to your inbox.