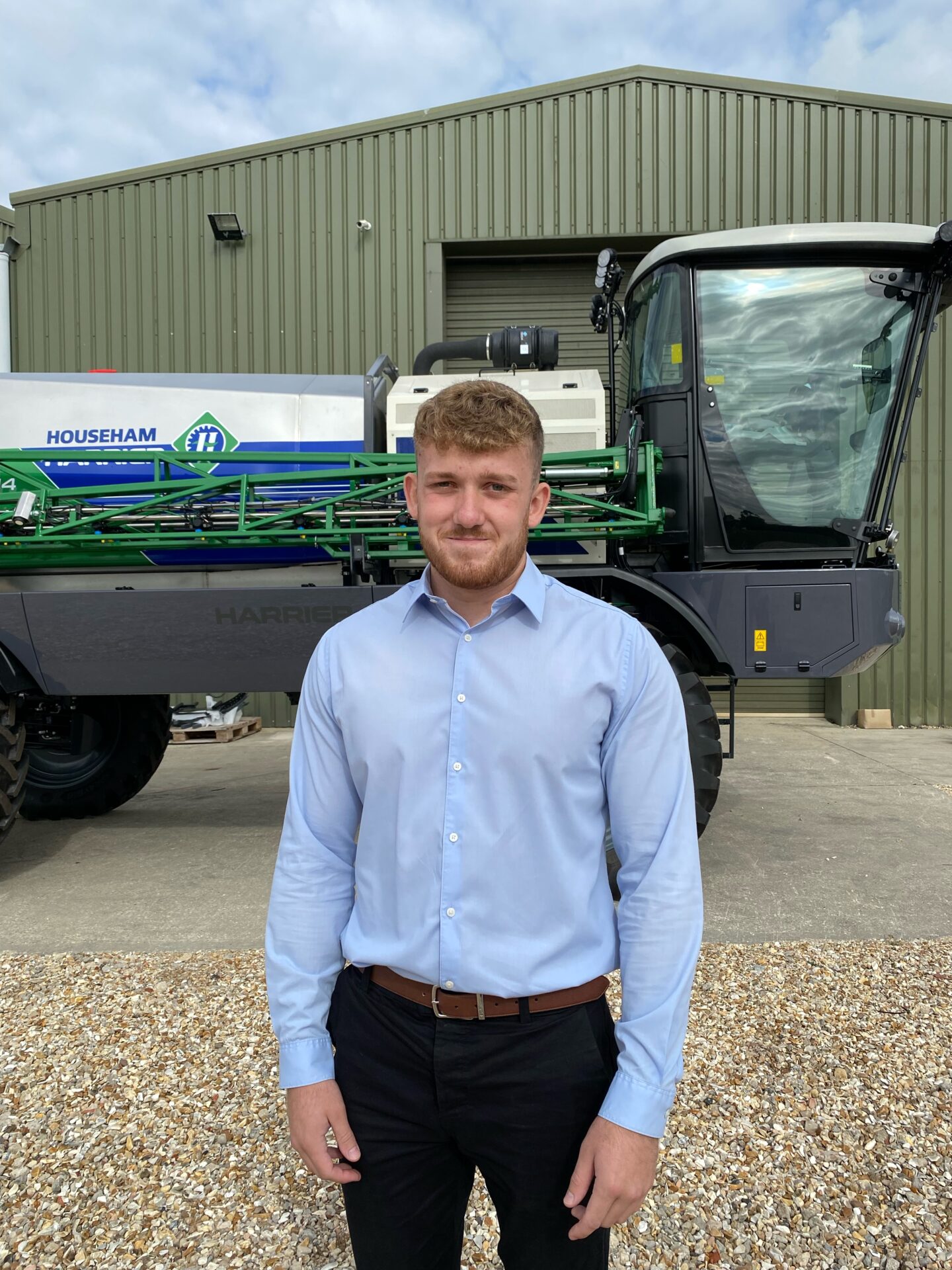 At Househam we are committed to investing in young talent and helping people to develop the skills and experience they need for a career in engineering, HR or marketing, for example. As part of this commitment, we regularly offer work experience placements and recruit apprentices, many of whom gain a full-time job with us at the end of their course.
Every year we also offer an industry work placement to a university or college student who usually spends 12 months with us as part of their course. In the past we've welcomed students from Harper Adams University, the University of Lincoln and Sheffield Hallam University.
This year, third-year student Sam Howden has joined the Househam team from the University of Nottingham where he is studying mechanical engineering. The 20-year-old who hails from Horncastle, Lincolnshire, will be spending the next year working in different departments so he can get a good insight into the company and the machines that we manufacture at our headquarters in Woodhall Spa.
Talking about his experience so far, Sam said: "Although I've only been here for six weeks, I feel like I've learnt so much already and can't wait to start getting my hands dirty in the workshop as I've always enjoyed taking things apart and finding out how they work.
"At the moment I'm working in the engineering department making improvements or changes to parts that need modifying in some way. I've been able to put the theory I've learnt at university into practice and hopefully the new skills I'm learning will help me in my future career.
"Ultimately, I want to work in design engineering and I'm sure this kind of practical hands-on experience will prove to be invaluable. I'm also enjoying the routine and structure of coming into work every day – it's a completely different environment to university!"
Sam has certainly made a positive contribution to the business so far and we're looking forward to showing him around the other departments and introducing him to the rest of the team.
Keep up the good work Sam!